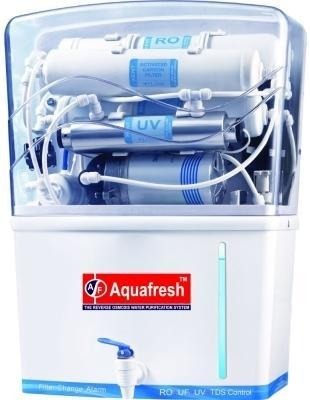 Online Reverse osmosis Water Purifier
4 stage Filtration.
1st stage: Sediment Filtration: removes suspended particles, dust and other visible particle from water.
2nd stage: Activated Carbon: removes chlorine, chlorine smell and restore the natural colour of the water.
3rd stage: RO Membrane (DOW FLIMTEC 75 GPD): removes hardness of the water, filter out other impurities of the water.
4th Stage: Post carbon: Restores the natural taste of water.
Low Pressure Switch for saving electricity and increase your RO's life.
Output capacity: 10-12 Ltrs. Per Hour.
One Tap Free along with Water Purifier
Fully Automatic.
High Quality Inline, 75 GPD Booster Pump, 24V SV,8 Ltrs Storage Tank.